CVP Celebrates Third Anniversary of Newman House Showroom
Nov 25, 2021 | BROADCAST CAMERAS, Broadcast Companies, Broadcast Industry News UK, BUY EQUIPMENT, Camera Equipment | 0 |
CVP Celebrates Third Anniversary of Newman House Showroom
London, United Kingdom – 25th November 2021 – CVP, one of the UK and Europe's leading production solutions providers, is celebrating the third anniversary of its unique five-storey Newman House showroom in Fitzrovia.
The anniversary is made even more special as it follows the recent upgrade of the iconic townhouse. The building features a permanent showcase, which evolves to incorporate the most popular and up-to-date acquisition and production equipment. It enables its many visitors to get hands on with kit at their convenience with a bespoke and personalised service to build their perfect solution. Updated rooms have a fresh new look as well as the latest product releases including the recently announced RED RAPTOR, DJI Ronin 4D and Sony VENICE 2 – which visitors can see alongside lenses from Angeniuex, Cooke, Leitz, Tribe7 and Atlas as well as many more.
In addition to the new use of space, the showroom continues to host a dynamic program of workshops and demonstrations, as well as specialist consultations available by appointment.
"It's amazing to believe that Newman House is three years old already," comments Jon Fry, Managing Director, CVP. "While the pandemic caused obvious disruption, this space allows us to continue to host covid-safe demos, focus groups and workshops, providing our visitors with access to everything from high-end production equipment to more individual solutions and all of those key items no kitbag should be without. As we gear up for what we hope will be a wildly successful and busy 2022 across the industry, we are delighted to welcome our customers to use this unique resource once more – and encourage those who haven't yet experienced the space to book in and visit."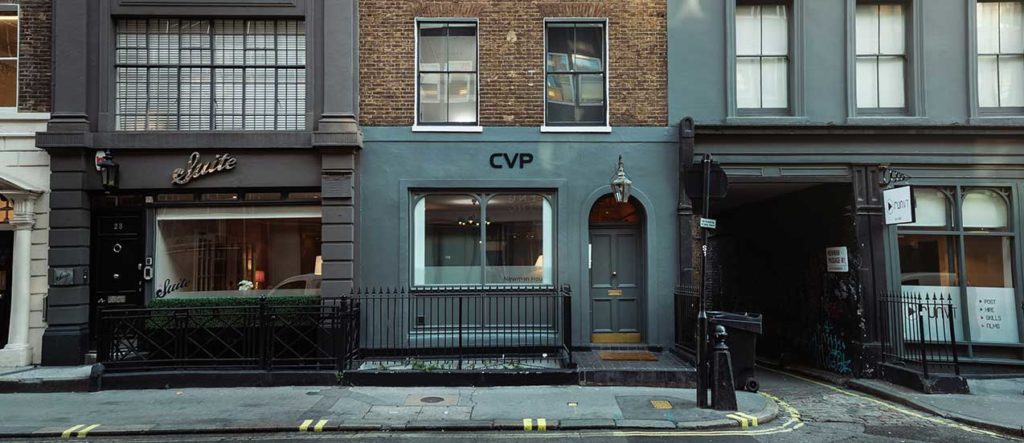 To book an appointment or schedule a demo at CVP Newman House or any of CVP's other facilities, call +44 (0) 208 380 7400 or email: [email protected].
For more information, please visit cvp.com
About CVP
For more than 30 years, CVP has been one of the leading Broadcast and Professional video solutions providers in the United Kingdom and Europe, with a comprehensive UK sales and support infrastructure. The company prides itself on maintaining close relationships with key manufacturers such as ARRI, Sony, RED and Canon, and uses its unrivalled experience to listen to customers, understand their needs and deliver the right solution with first class service. CVP offers creative consultation, sales advice, technical service provision and training.